Resistant to perspiration, tears and sebum thanks to a specific treatment of pigments, the Long Wear Liquid Foundation is one of our most wanted product among makeup professionals. Formula "Oil free" non-comedogenic, it allows a natural and comfortable makeup for a unified skin and a natural complexion. Mask imperfections and unifies the skin texture. Years of research to create the ultimate formula for this long-lasting foundation. The volatile oils and the silicone gel used in its formula absorb sebum and matify the skin for a covering foundation without the effect of overload.

Suitable for artistic make-up (stage, theater) in order to lighten the complexions while having a uniform rendering



with hydrophobic fluoride treatment (water and perspiration resistant) and lipophobic (oil resistant).


Matte finish thanks to volatile oils that leave no greasy film on the skin and the introduction of hollow silica beads that can absorb sebum in large quantities. Fades the fine lines and pores of the skin, effect due to the use in the formula of a silica elastomeric powder bonded to a treated silica.


Make-up Atelier Paris is a multi-ethnic brand that offers a wide range of products to women and men of all shades and colors. With more than 40 shades of complexion and 20 shades of concealer and loose powders, it is one of the few professional brands to offer African, American, Asian, Caucasian and Hispanic skin tones.

Fluid Foundation Apricot - Swatch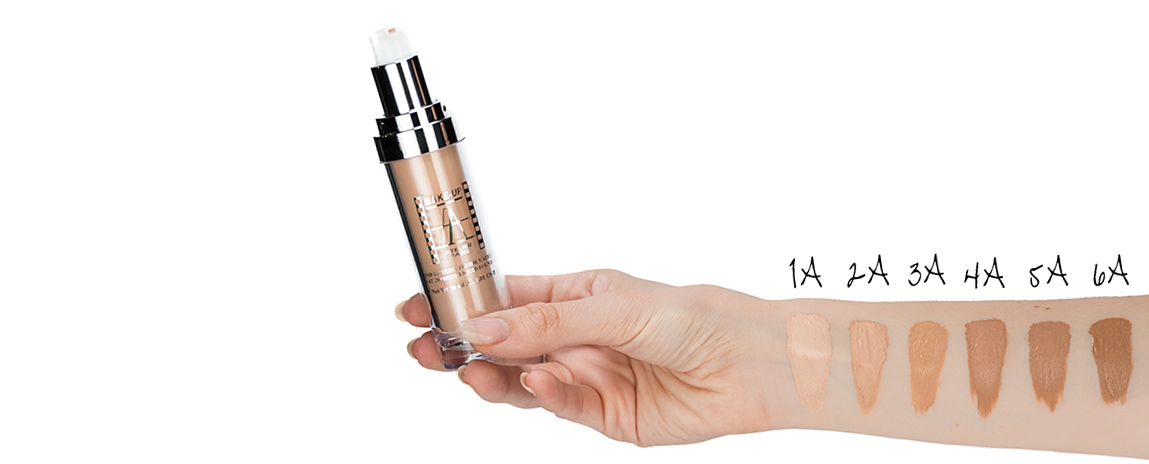 Reviews on the internet